About Merchconnect
Merchconnect knows it's hard to find a professional, service-oriented merch provider that is also the most affordable around. Our business has come a long way to be able to provide our clients with the best merch experience in the world.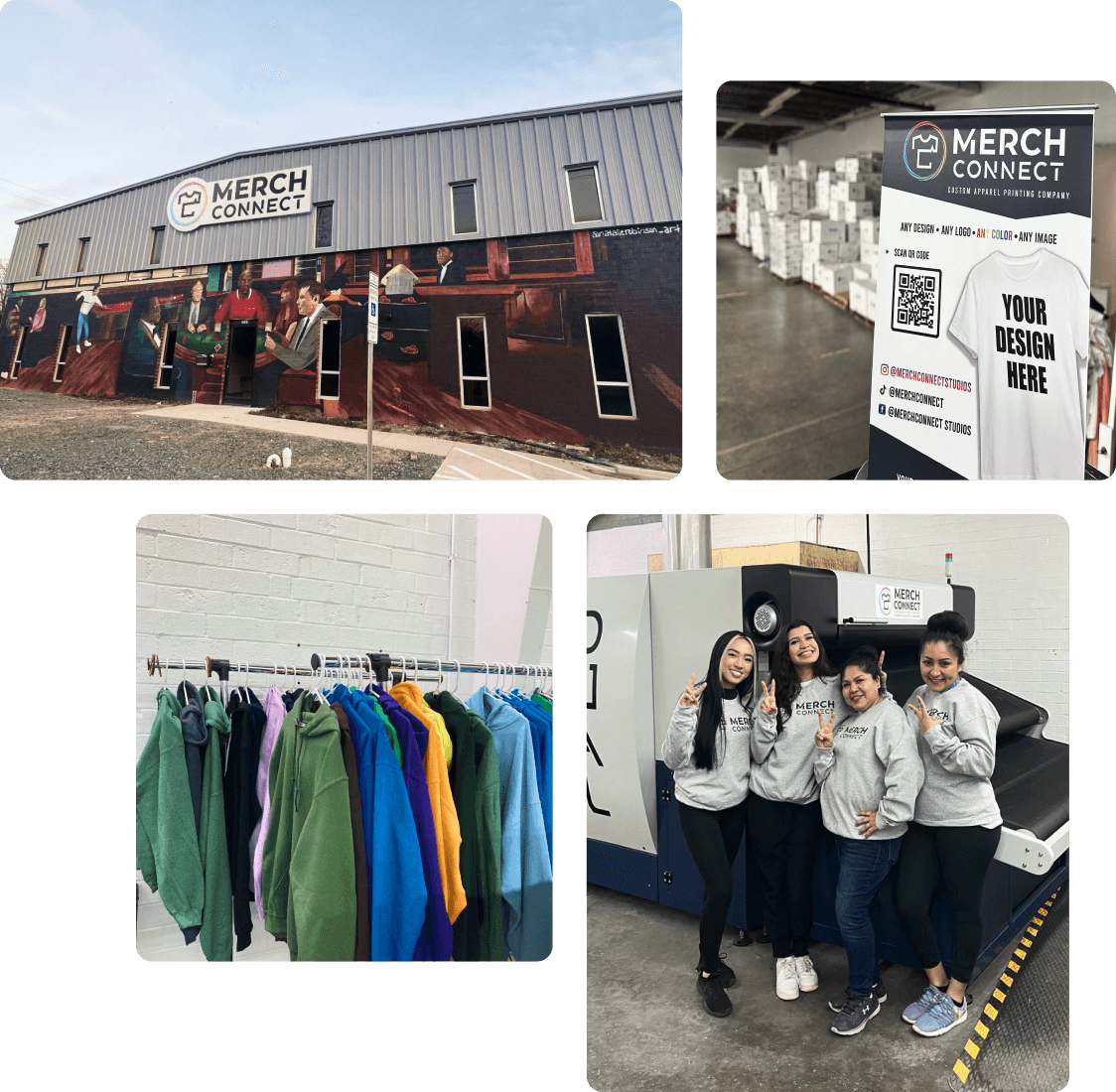 Our Story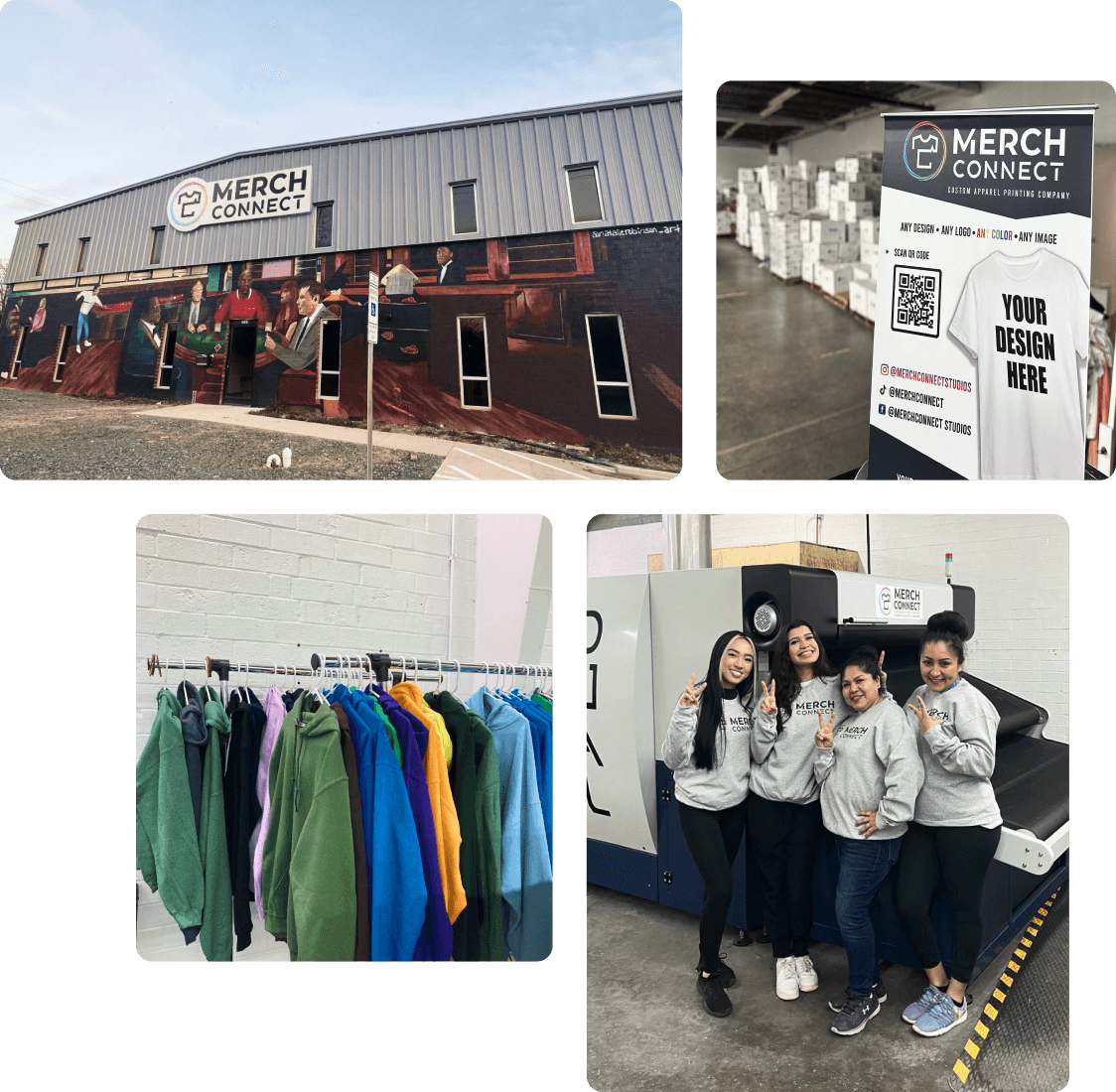 Merchconnect is the ultimate custom clothing and merch supplier. We provide the best quality design work, coupled with industry-leading production facilities. Our operation is over 10,000 square feet in North Carolina. But our main priority is client service.
Our Philosophy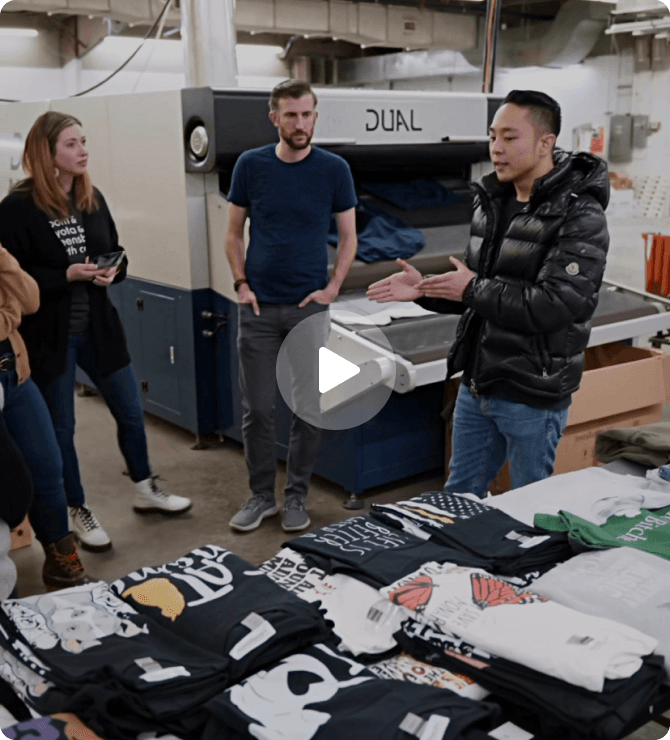 Merchconnect believes in the power of merch. Our studio empowers thousands of clients, big and small with the power of "expression through clothing".